Contact Us
Have questions for our team or need help finding a better community or in-home therapy provider? Get started by sending us a message today!
Get in Touch!
(484) 266-0387
Fax: (484) 266-0409
---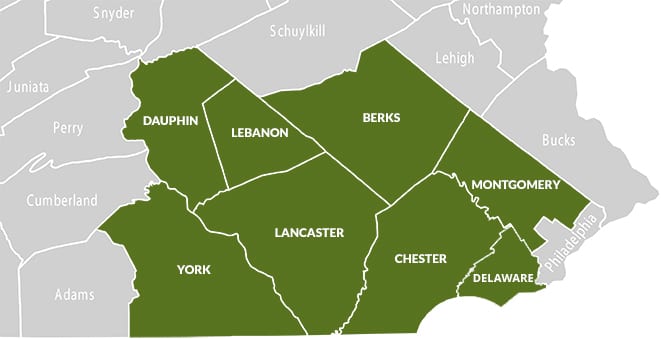 Our Service Area in Southeastern and Central Pennsylvania
At Rehab1, we recognize the significance of providing better quality care to senior care community residents. Our team of experienced and compassionate therapists provides superior outpatient therapy services within care communities and individuals' homes throughout West Chester, Media, Reading, York, Lancaster, Lebanon, Hershey, and Harrisburg, PA.